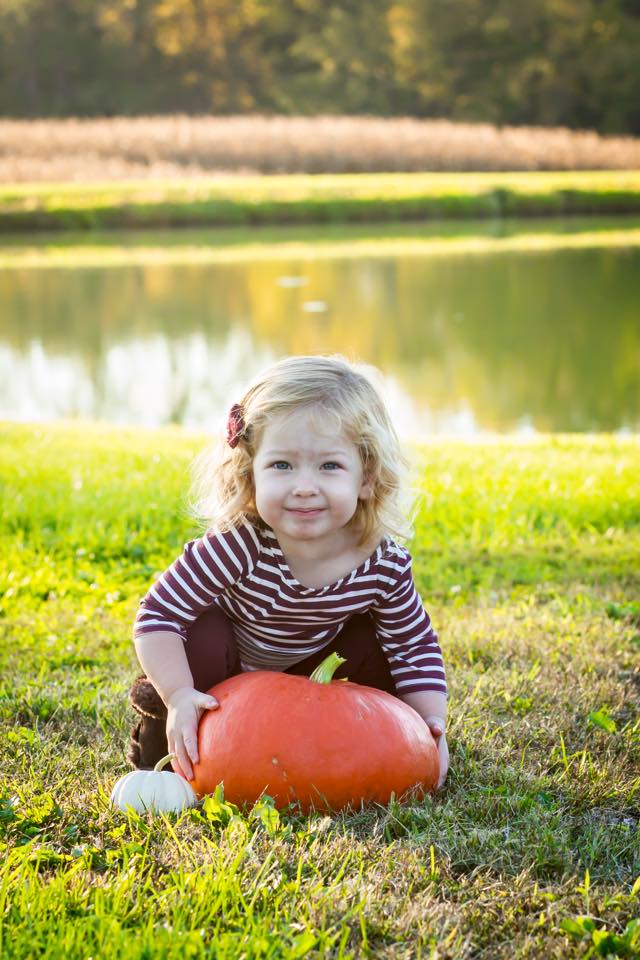 Farmer Sam has always said, "Never pick the first pumpkin you see!" And he has good reason! At Brookfield Pumpkins, you have 15 acres of pumpkins to explore in order to find that perfect pumpkin.  So enjoy the experience and take your time!
Once you're in the patch, you can pick your own:
Pumpkins (jack-o-lanterns, white, pie, etc.)
Gourds (mini-ornamentals, winged, etc.)
Squash (spaghetti, butternut, cushaw, etc.)
Pricing
Most farms charge you by the pound for their produce, but our pumpkins are priced according to their size, ranging from $1 to $20.
Once you bring your pumpkins back to the barn, one of our sales representatives (in a green Brookfield Farms apron) will compare them to our scale and total your bill. You can pay her with cash, check, or credit card (VISA and Mastercard).